Sen. Mike Jacobson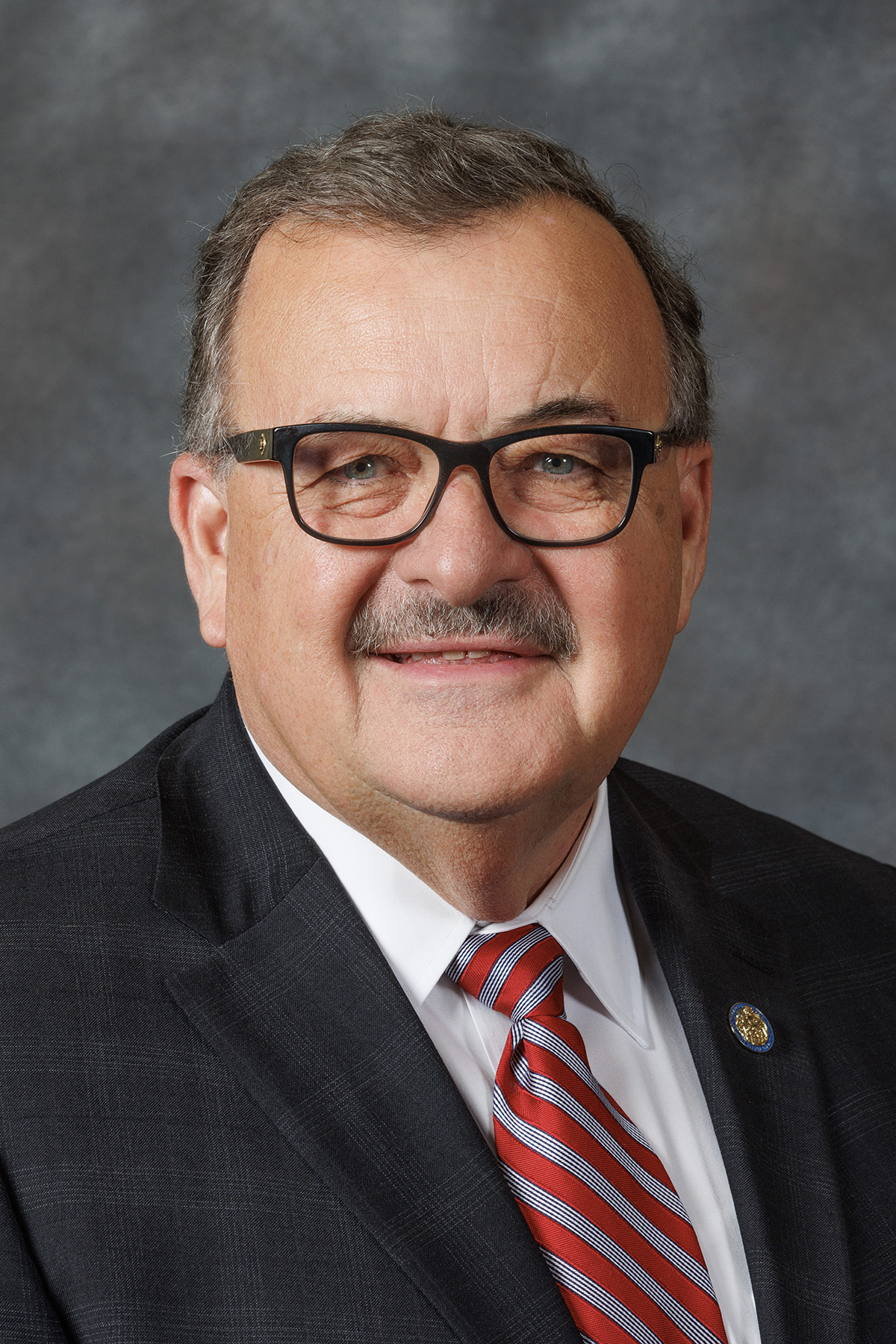 District 42
Room 1523
P.O. Box 94604
Lincoln, NE 68509
(402) 471-2729
Email:
mjacobson@leg.ne.gov
Committee Assignments
-

Banking, Commerce and Insurance

-

Committee On Committees

-

Legislative Performance Audit

-

Statewide Tourism And Recreational Water Access and Resource Sustainability (LB406)
Biography
Appointed to Nebraska Legislature: Feb. 23, 2022, to replace Mike Groene, who resigned; elected 2022
Born Nov. 26, 1953, in Hastings.
Education: Graduate of Sutton Public High School, 1972; University of Nebraska-Lincoln (B.S. in agricultural economics/agricultural education), 1976; Colorado Graduate School of Banking, 1984; RMA Loan Management School, Columbus, Ohio, 1989.
Family: Married Julie Bergmeier, Dec. 29, 1975; two children: Mary and Josh.
Occupation: Bank CEO/farmer
Member: board, Federal Home Loan Bank of Topeka; Farm Foundation; North Platte Sunrise Rotary Club; North Platte Ambassadors; board, Great Plains Health; Agriculture Builders of Nebraska, Inc.
Former member: Nebraska Bankers Association (chair); North Platte Airport Authority (chair); North Platte Redevelopment Authority (chair); North Platte Development Corporation (president); Great Plains Health Care Foundation (president); North Platte Public Schools Foundation (president).
Honors and awards: Nebraska Agriculture Hall of Achievement; 2022 Nebraska Bankers Association Agri-business Recognition Award; University of Nebraska Institute of Agriculture and Natural Resources Achievement Award; Americans for Prosperity Torchbearer; University of Nebraska Clarence E. Swanson Award.